When my husband and I moved into our second home after being married for two years, we had bookshelves that looked kind of like this: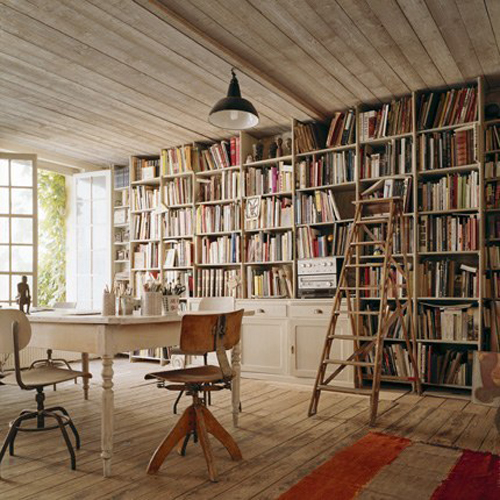 The shelves really didn't have anything to do with our decision to buy the house. No really… they didn't….
I went wild at the freedom those bookshelves gave me. Used book sales were my favorite events. One library in our area has really great sales four times a year. It didn't take long to fill our shelves. I'm sure we looked like a very intellectual couple. As long as you ignored that section of John Grisham and Janet Oke.