Fact: activities with children never go like you think they will. This statement sums up Autumn with my children thus far. My only comfort is this phrase: "I tried." Here is a foray into our Fall-ish activities.
First, we went apple picking. It was a gorgeous, September day in the Carolinas, which means it was almost 90 degrees. We picked apples in shorts and t-shirts, and it was a glorious experience.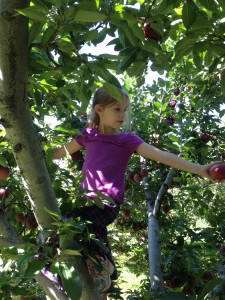 It's too bad the actual apple picking only takes about 30 minutes. Here's how everyone looked on the walk back from the orchard.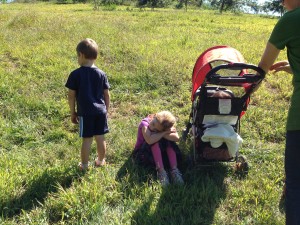 They perked up when they saw the play area. I had to laugh when they spent the majority of their time playing in the massive sand box.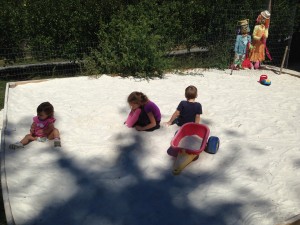 What can I say? The kids and I are beach people, much to my husband's chagrin. (We like the mountains, too! But we loooove the beach). We bought our apples, ate delicious apple donuts, and took the wrong road home that added thirty minutes extra to our trip.
On to more fall fun! We live near a zoo, and fall is always a great time to make a visit. It's awesome that we have such a wonderful zoo. It's sad that I hate going there. I love the first ten minutes when we look at the actual animals. But after that…oh, after that…all the kids want to do is CLIMB. ON. EVERYTHING. Rocks, fences, statues, everything. For the love of all that is educational, can we please show some interest in these incredible animals? I mean, there is a real live tiger right on the other side of this ditch! But, no. We're just looking for the next "pay all your money for this awesome ride" carousel or tiny train. This must be simply the way it goes when children go to the zoo twelve times by the time they're three years old. So. The zoo was delightful in and of itself, and yet no fun at all. Except for our toddler actually enjoyed watching the animals. Therefore, she gets to be in the zoo picture.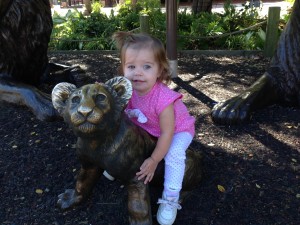 On to the next fall activity! I decided to do this craft because the end result looked pretty cool and I knew Ella would love it because glitter. This one actually turned out be a fairly sweet experience with the children. Maybe because it was only twenty minutes long? We painted some fabric leaves with craft glue, sprinkled it with different colors of glitter, and it was done. Their enthusiasm was catching. Each child became quite industrious and quiet for the duration of this craft. It was miraculous. Also, the fact that nothing picks glitter up off of a hardwood floor is rather miraculous. We had glitter in our dinner that night. It was delicious.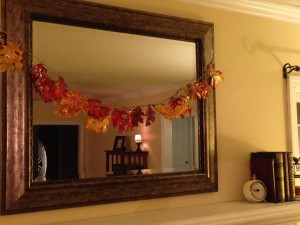 This week, we're going to the park with our MOPS group to paint pumpkins. Let's hope the experience is on the "meets expectations" side of the spectrum instead of "total disaster." Either way, one thing is sure. Fall with children is always an adventure!