Have you had enough holiday advertising yet? I have, and it's not even December. I feel sad for our American children. It's so easy for them to be the richest in the world in possessions and the poorest in gratitude. I want my children to know it isn't the stuff that truly makes us rich. Gratitude is what truly enriches. And it's an uphill climb to helping our children understand how to be grateful, even though gratitude is pretty simple at a young age: realizing we have good things and thanking God for them.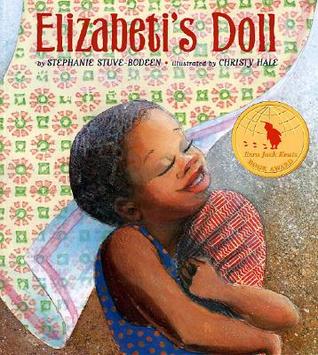 If you feel this way, too, check out Elizabeti's Doll. It's a story of a little girl somewhere in Africa who doesn't have a doll. Her mama has a new baby, and she wants a baby to care for, too. She gets creative, and shows that love and imagination can transform anything. The illustrations are lovely and calming, the story is sweet, and the opportunities to discuss another culture are plentiful. If you had the privilege of participating in Operation Christmas Child this year, you can use this book to help your children understand how excited the child who receives the shoe box you filled might be. "How excited do you think Elizabeti would be if she got the box we packed for a little girl?"
This book and the book called Ida's Doll I read as a girl, combined with how much I loved my dolls, has me always making sure to include a doll in any shoe box we pack for a girl.
What books do you love to read with your children when you want to remind them how much they have to be grateful for?