If you've been around this blog for a while, you may remember that I write some posts about parenting now and then. You may have noticed that I write those posts far less often now than I used to. Something about having children older than, oh about three years old, can make a parent question why she ever thought she had much parenting wisdom. With my two older kids 9 and  almost 7, and my two younger ones throwing me for loops daily, I hardly ever find myself thinking, "Wow, I should share what I'm learning with the world at large." For one thing, what I'm learning isn't neat and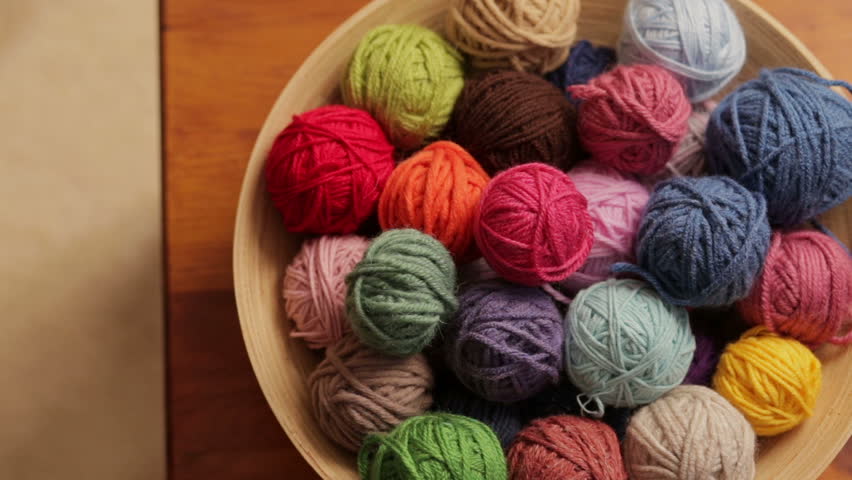 easy to whip up into a tidy blog post. Parenting is beginning to seem like untangling a gigantic ball of string. You start at the beginning with varying emotions and you hit particularly tangled snags and you also go through some smoother parts. There was a clear beginning to this ball of string, but who knows where the end is or what it will look like, or even what kind of material we're dealing with– I have wool and you have silk? Both? I don't know. This analogy is getting weird. Either way, giant balls of tangled string don't make for good blog posts with clear beginnings and neat conclusions. All I really know is as my kids get bigger, my wisdom gets smaller.
Most of us, when we find ourselves lacking wisdom, go looking for it. We skip out into the information age, sure we'll find some ideas. A few minutes later, we run back and hide our heads under a pillow. So many opinions. So many serious, earnest voices. And so many do's and don'ts.
"Make your bed everyday and you'll be successful in life!"
"Don't make your bed, that's gross!"
"Throw everything out that doesn't bring you joy and you'll be freeeee!"
"Don't throw that away! Repurpose it into an amazing entryway bench or life-changing crafting opportunity with your child!"
And whoever started the terribly trendy articles titled "5 Things You Should Never Say to Your Spouse" or "The 10 Worst Things You Can Say To Your Teen" should be well, not shot, but maybe sentenced to Antarctica to shovel snow for life. You can find convincing arguments for all sides of both important and trivial issues in books, online, in conversations with friends, in forums (ugh…we should all agree to just skip the forums…). And then, to smooth it all over like peanut butter on very, very lumpy bread, we have the phrase, "You do you." Thanks. That fixes everything. I mean, at this point I don't have time to think about who am I, much less how to do me. I'm too busy sorting through mixed reviews on sippy cups. I thought I was just going to jump online and buy a sippy cup, but which one? There's this one… some people say it will change your life and some people say that it's so defective it will ruin the interior of your mini-van and you'll have to buy a whole new van, or maybe it will give your kids cancer. Am I the kind of person who buys a stainless steel sippy cup, anyway? How can there be this many STRONG opinions about a sippy cup?
If we're reading all these reviews and searching for the right information to help us raise our families, we probably are living life with laser focus on getting things right. That's a good thing…parenting is important…until we wake up one day and wonder if something might be missing. Something important, like light-heartedness. Something like freedom…you know, the freedom to not feel bad for rewarding your children with popsicles after they clean out the back of the SUV on a hot day, even though you read that viral article on why you shouldn't use food as a reward. Or something like fun…why do I feel bad when I say "yes" to UNO instead of forcing that phonics card game on my 6-year-old? Games are supposed to be fun! In the grand scheme of things, it's this all-important Something, the cheerfulness, freedom, and fun, that I know without even having to hear it from someone on the internet is what I want my children to look back and see in their time with me before they become adults themselves. I don't know about you, but in the past two or three years of my parenting life, I've noticed that Something is missing.
This gradual realization that I'm losing cheerfulness, freedom, and fun as a mom in my earnest pursuit of parenting perfection is what has kept me from posting anything about parenting here lately. I don't want to be one more voice that comes across like I'm telling parents how to do every little thing the right way. I am sick of those voices myself. And, like I said earlier, my parenting wisdom just keeps on shrinking. So I kept quiet until I thought maybe I could be a different kind of voice. In the meantime, I read your messages about this blog. Some of you lovely readers asked me if I would be posting again on parenting or homeschooling again. Those messages and in-person conversations surprised me so much! I'm truly grateful for them. I doubt I'll ever again think I have tons of good ideas to share about parenting like I must have had when I started this blog with a 3-year-old and a 1-year-old and no clue that I'd have two more children come along and ten thousand moments of doubtful parenting in my future. But if I can do one thing on this crazy internet, I would choose be a voice in a parenting movement of cheerfulness, freedom, and fun, in pursuit of connection and relationship with our children. I'll get a million things wrong along the way, but I'm starting to understand that being okay with getting a few things wrong is the first step in parenting from a place of strength and lightheartedness, even as we parent with purpose.
And of course, there will be book reviews for you and your kids as a great season of summer reading approaches.
Thanks for reading!