I've said before that winter is the best time for reading. A great classic and a warm fire on a cold night is just delightful. However, in the midst of all this renovating craziness and cold season sleep deprivation, I absolutely have to keep the reading light and easy.  I'm about to rethink my light reading theory, though, because it is so hard to find a quality light read! Here's what I've read in the last few weeks. Please share your favorite light reads with me and save me from light reading gone awry! (If you're more of a non-fiction fan, scroll to the end of this post).
The Readers of Broken Wheel Recommend – 2 Stars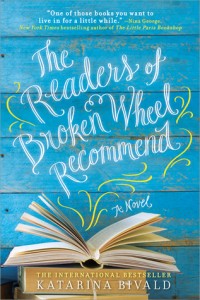 I was excited about this book because it is touted as perfect for lovers of The Guernsey Literary and Potato Peel Pie Society. Why, I'm not sure, other than there's lots of mentions of books in it, and a few letters. What I love about Guernsey is the setting (English Channel Islands), the characters (fresh and witty and kind), this history (WWII), and the subtle plot and character development. The Readers of Broken Wheel Recommend is set in the Midwest, has one-dimensional characters, and every single feeling and detail of the characters is written down in painstaking detail. (And so is the physical nature of relationships, so thumbs down there. Really, I don't need to know any of that about book characters!) In its tone and story, it's similar to a Fannie Flagg or Sandra Dallas book, but the strong, unforgettable characters are simply not there and the pace is super slow. I wanted to like it, but I found it to be pretty trite. If you liked The Storied Life of A.J. Fikry, you might like this one, but I'd still guess The Readers of Broken Wheel characters won't draw you in. Feel free to prove me wrong and let me know what you think!
The Lost Husband – 2.5, almost 3 Stars
I really liked some of the characters in this book, and it was nice to read a novel written from a mom's point of view for a change. The main character, Libby, does such a good job of describing why she can't stand watching violent movies. The book is back at the library so I can't type it out, but I think most moms of little children would enjoy this as a light read. However, I have to tell you, there's a character who claims she can speak to the dead. If that sounds as sketch to you as it does to me, don't let this stop you from reading on; it never happens and it's not a big part of the plot.
The Daughter's Walk – DNF
Sheesh. I wanted to ask the author, "Why do you feel the need to create horrific events like this for your characters? Do you hate them? I can't take it!" I know Jane Kirpatrick has lots of fans, but this book is not my cup of tea.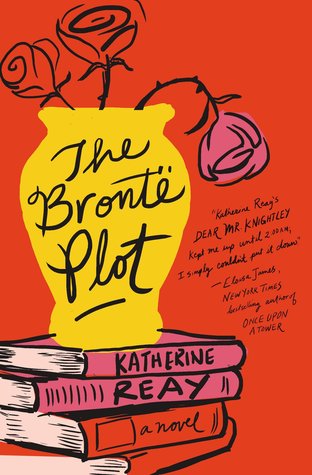 The Bronte Plot – 3.5 stars
This one is my favorite of the light read bunch I picked up in the last few weeks. If you love Victorian British Literature as much as I do, you will thoroughly enjoy it. If you aren't a big fan of Victorian British Literature, you might still like it! There are lots of references to works by Charlotte Bronte, Emily Bronte, and even Anne Bronte, so get ready to google some stuff if you're unfamiliar with their works. Beyond the literary ties to some of my favorite books, I loved the elderly character, Helen. In my mind, she is played by an elderly Vanessa Redgrave and is just like her character in Letters to Juliet. So far, everything Katherine Reay has written has been a 3-4 star read with absolutely zero smut and thought provoking subjects that manage to end up being uplifting instead of depressing. I highly recommend her for all your light reading needs.
On the non-fiction side of things, I just finished Chasing God by Angie Smith and I loved it. My favorite part was the last two chapters, because Smith pulls out some details of Jesus' interactions with people in the gospels that I have missed my entire life. Her humor and humility makes this a great read if you want to go deep but you're struggling to focus on the really serious books about Christianity. I'm looking forward to reading her other works, as well.
Now I'm in the middle of What Is A Family? by Edith Schaeffer which is very inspiring but also overwhelming. I have to remind myself "take small steps and make a little progress" almost every time I read it, though, because Schaeffer has some pretty high standards of nurturing— flowers on the table at tea time (and, well, tea time), lots of lovely art supplies, nature all around, etc.
So, what have you been reading?