It's the week of Halloween, and if you're like us, you like the dressing up part of the day and the candy part of the day, but not so much the spooky part of the day. I could use a yard sign that says "No Zombies Permitted" right about now. However, if you're up for just a little dose of spookiness combined with a large dose of silliness in your picture books this week, Mercer Mayer has got you covered. Mayer's books are the absolute top of the list for us when it comes to fun and funny books with slightly scary subjects. Just go right past the Little Critter books and you'll find a goldmine.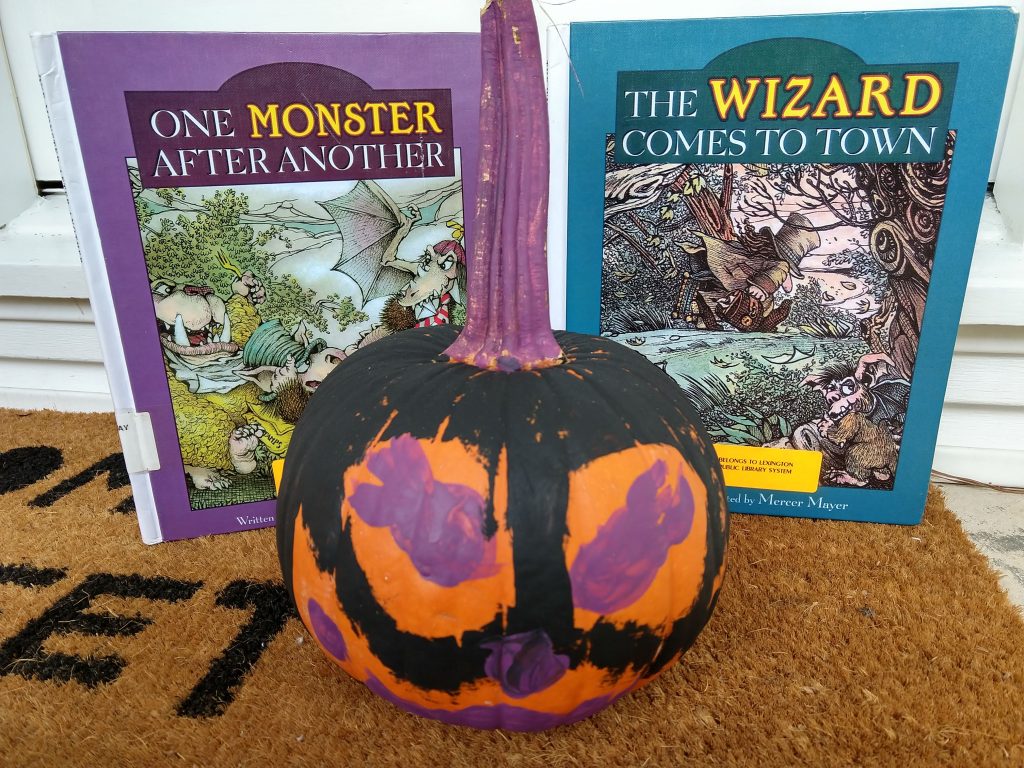 Four-year-old Violet especially loves The Wizard Comes to Town at our house, and all of us are huge fans of the books There's An Alligator Under My Bed and There's A Nightmare in My Closet. The reason we like these so much is because Mayer pairs these traditionally scary creatures with spunky human characters in his books who smash the scariness of the creatures by the end of the book with their wit and no-nonsense manner.  Another crowd favorite is You're The Scaredy-Cat. In fact, Mayer has written and illustrated so many fantastic books that are slightly spooky but one-hundred-percent light-hearted and silly, the Mercer Mayer shelf at the library or bookstore is going to be all you need to fuel your reading this week. But if you have a minute, also check out Ben Hatke's Nobody Likes a Goblin and Julia's House for Lost Creatures.
Here's wishing you happy reading and a fun and silly, not-too-spooky week!