Today is my very first product review on the blog! It's unofficial, because Bookbub didn't actually ask me to review their service. But I want my fellow readers to know about it. If you have an e-reader, you can get some cheap prices on quality books by signing up for Bookbub. What's not to love?
Bookbub is a daily email that sends subscribers a short list of e-books on sale for $2.99 or less. The list often includes free books, as well. When you sign up for the emails, you enter information on what kind of books you like and the emails you get on a daily basis reflect your preferences. For example, I love some 1940s fiction and today I was thrilled to find that Listening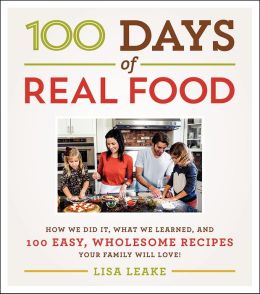 Valley, which I read and raved about a few months ago, is on sale today for $0.99. Woohoo! I buy a book from the Bookbub list every month or two. Other titles I've gotten for $0.99 include 100 Days of Real Food (still only $0.99 today!) and The Guernsey Literary and Potato Peel Pie Society.  Bookbub emails usually include sales on Amazon e-books for Kindles and Nook books.
Another similar service is called Rifle but I find the two services are pretty redundant, and Bookbub features the books I like more.
For those of you who are horrified by ebooks and think paper is the only way to read, I have to tell you that I feel you. I prefer real books, too! But as an avid reader, I just can't ignore the beauty of instant books at my finger tips, and as a minimalist it is really nice to not have to actually store paper copies of books I may or may not want to keep forever. And then there's the fact that I don't have to pack a whole suitcase of books on vacation…these are just a few reasons I am a fan of my Nook. If you're a ebook fan, too, definitely try out Bookbub for yourself!