I love Facebook. In fact, I drafted a post a few months ago titled, "How to Make Facebook Awesome for You." I follow some pretty great friends and public figures, and I have benefited from the community, especially for young mothers. Yet, here I am, becoming more and more convinced that I need to step away from FB. My reasons are probably not be the ones you would think. I'm not suffering from comparison problems. After all, it's not Pinterest I'm quitting. I'm not overly fed up with the election year posts. I'm not hating the haters (much). But I'm quitting Facebook for personal use, and here's why.
The Inspiration Overload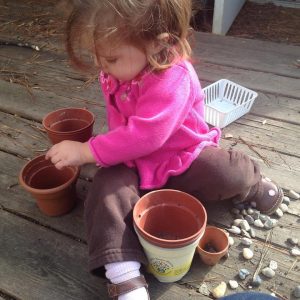 I like new ideas and reading all sorts of words and thoughts, which is why I've told people I prefer Facebook over Instagram. I can't even count how many awesome articles and posts I've found through my friend's posts on Facebook. I mean, wow. So many great thoughts and ideas, or funny antecdotes, or highly practical tips on how to cut up veggies to look like mermaid tails. Seriously, I am a sucker for inspiration to do great things and plan delicious meals and conquer clutter, or what have you. And that has become a problem. Ironically, Kat Lee, the author and podcaster at InspiredtoAction.com pointed this out on an early podcast I went back to listen to while doing the dishes last night. I already had the sense that I was thinking other people's thoughts too often instead of my own, but then, ironically, Kat Lee said, "We need to be inspired less and do more." Yes. I should stop looking around and do exactly what I already know I want to or need to do. When I feel the least bit bored, I don't need to turn to my phone. I need to stay in my own head, think my thoughts through completely, turn ideas into action. I need less outside inspiration, and more of my own creativity and action.
Passive Consumption Gets Me Down
If you think you're ever going to be a creative person and/or a true learner of new skills or pursuits, you probably aren't the kind of person who spends a ton of time taking in other people's ideas and opinions on everything under the sun. I mean, yes, everyone needs inspiration and to surround themselves with greatness in order to achieve greatness. But I'm learning that the best way to gain inspiration and glean wisdom is to intentionally pursue it in one place – not in absorbing short snippets of all kinds through Facebook posts and links. The sad news is, Facebook is not always so full of greatness. Facebook is a passive experience, wherein you are fed whatever your friends post. Yes, you can choose who and what to follow, so you get some say on what you're going to see, but only some. Even though I truly enjoy most of what I see from my friends, in the end, I come away from a Facebook viewing feeling like I just opened my brain to whatever brain food any poster I follow felt like pouring in, junk or wholesome. I need to turn to books or specific websites if I'm serious about gaining information or inspiration.
Only Connect
It's true, Facebook makes it easy to connect. When I think about Facebook connections, though, I think of thin, fragile threads. A comment on a post or a "like" can connect you to someone , yes, but it's a tenuous connection, easily snapped off and forgotten about in an instant. An email or a text is a stronger thread of connection, and a face to face conversation is like a rope. People get to know each other and build relationships through the stronger threads of connection, not through the fragile threads of social media.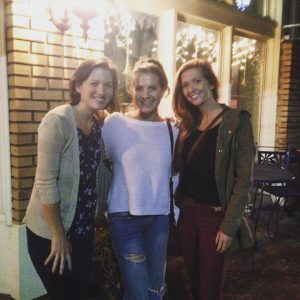 Of course, social media threads can be a beginning! I think many people, especially those who are on the extrovert side of personalities, excel in using social media to form real life friendships. I'm finding my tendency as an introvert is to turn to social media when I feel a little tug inside that I need to connect with somebody, and then actually feel like the social media connection was enough. I don't go deeper. Facebook should be an appetizer in the meal of forming friendships, but it's all I eat some days. That's not the case for everyone, but for me, I know I need to quit the chips and salsa appetizer and go for something meatier – a text to a specific person, an email, or (gasp) a phone call.
Mostly, it comes down to this: I'm leaving Facebook because I like it too much. Sad, but true. It is clouding my original thoughts, filling my mind, and keeping me from connecting well with people because I don't seem to have the discipline to only check it every now and then. That's the true bottom line, isn't it?  So I'm starting now and planning on a Facebook free summer.  I'm excited to see what comes of it.
[The Mia The Reader FB page will still be up and I'm on Instagram, too.  Instagram doesn't suck me in, so I'm calling it safe for now. =)]