It's been quiet on the blog lately, but not so quiet at our house.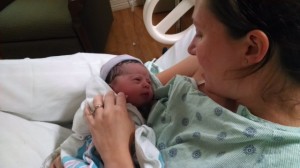 Violet Grace arrived on July 17th, a healthy 7 lbs. 11 oz. and 20.25 inches long. She shocked the world with her shock of dark hair, which makes me laugh because my sisters and I all had hair like that and my other babies had dark hair, too, though not as much. Apparently Violet's lovely locks overshadow the memory of Isaac's and Ella's heads of hair.
Violet has lots of love from her family.
How can anyone help but love these cheeks?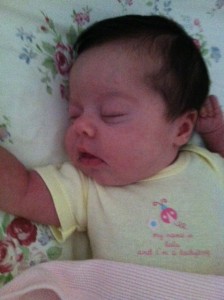 So that's what's been going on around here lately. How's your summer going?