I adore summer. The warmth, the long days of sunshine, the swimming, the freedom from schedules, the way we can eat on the back porch and jump right into playing and reading and creating all day long…I could go on and on. But seven people in a household creates quite a mess of laundry and food prep and house cleaning, with or without an ongoing school year! So even though it's summer, we have to crack the figurative whip to keep everyday work from drowning us. Enter, our summer morning task list! It's not rocket science, but man is it life changing for us. Each day has its own special task that my three oldest kids take part in.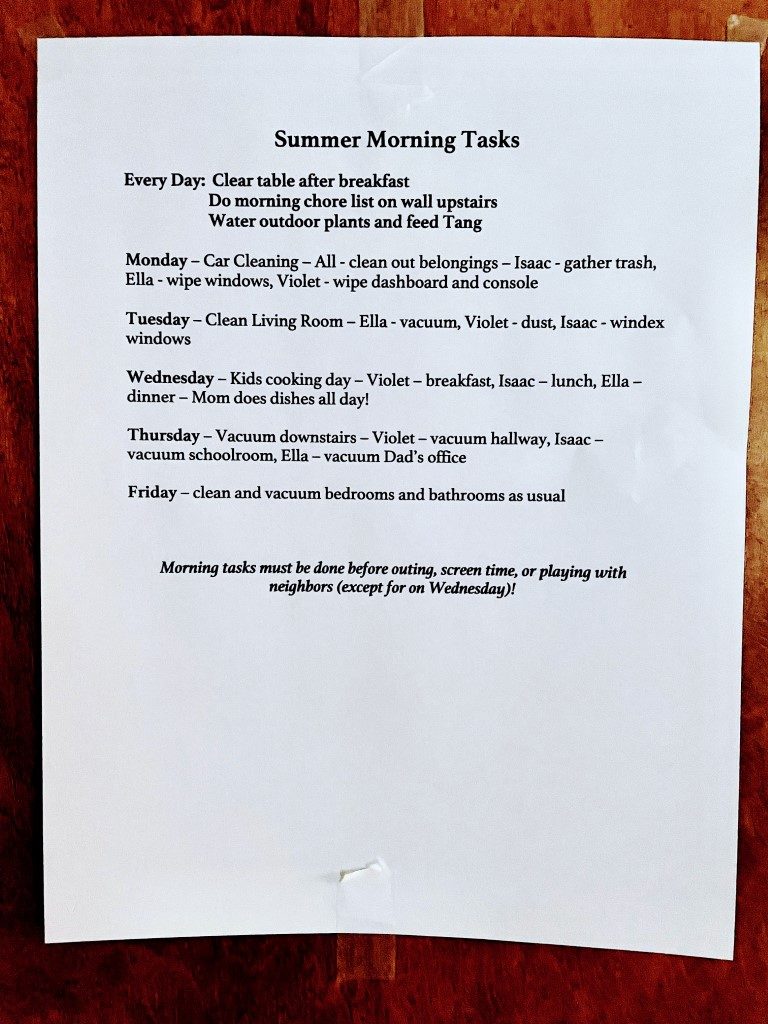 I love this system so much, and though they probably wouldn't readily admit it, I can tell my kids are pretty happy with it, too. Our sudden drop in responsibilities to start the day from school to no school had us all feeling unhinged after the first week. I'm finding that even at a young age, kids crave a sense of accomplishment and collaboration to start off their days. When kids pursue all fun all the time, they can feel the imbalance of reward with no effort, but when we've worked together to beat a challenge, even something as mundane as a dirty living room, and then we go on an outing or simply soak up time at home building Lego creations and playing in the backyard, there's a sense of rightness to it everyone can feel and appreciate.
Between our Summer Morning Tasks, our own fun Summer Reading program (courtesy of Pam Barnhill), and our neighborhood pool, things are almost zen around here. (If you believe that, you think better of us than you should, haha! I have an almost teenager and a 7-month-old with three kids in between, after all!) But you know you're in a good season of life when your biggest complaint is not being able to find a good summer fiction read. Sob. Nothing I've read lately has ended up being very good, which makes me terribly sad. You've got to help me! I always struggle with novels this time of year because there's a lot of buzz around "beach reads" and the stereotypical beach read can be kind of airy, lacking substance. I'm going to give Next Year in Havana a try because it looks so summery and rich and I've heard good things, but I'm taking all recs.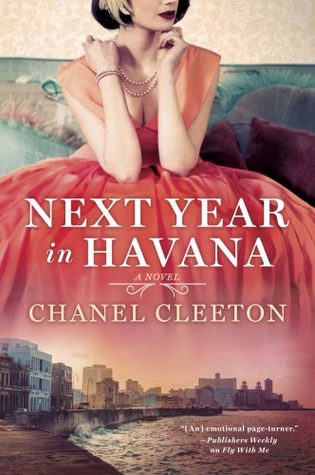 Until next time, happy reading and happy summer!