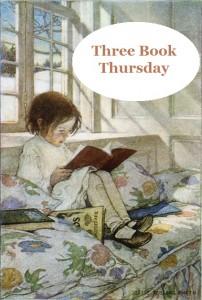 Welcome to Three Book Thursday! This is the day on the blog when we re-cap the children's books we've been into lately. It's not always three books, but we call it Three Book Thursday in celebration of not stopping at two, but instead saying, "Yes, we will read just one more book." 
We had a good time studying Colonial America in January, and found two adorable and educational picture books that are great for younger grades.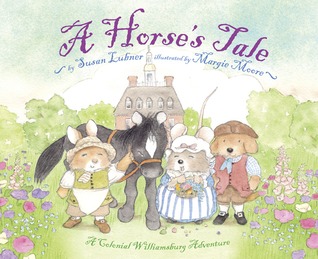 A Horse's Tale: A Colonial Williamsburg Adventure – The rhymes, the soft but vibrant animal illustrations, and the simple plot of this book made my children hardly realize they were hearing a story that illustrated all the different jobs people held in Colonial Williamsburg. The story is about a lonely horse and how the townspeople rally to cheer him up. We studied the blacksmith, the tailor, and other professions in our text book, but this is the book that made it all come to life. I would read A Horse's Tale for fun any day, but if you're studying colonial times, it's a must read! (And now I really want to visit Williamsburg!)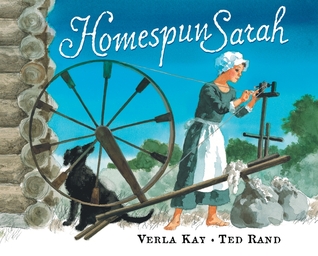 Homespun Sarah – This beautiful, poem-book describes the life of a rural colonial girl, and is a great counterbalance to the colonial books set in towns. Sarah is the oldest girl in a family of four, and her life of picking berries, cooking over the fire, shoo-ing away crows from the corn, and many other tasks looks both challenging and picturesque in the illustrations of this book. Author Verla Kay has written a wealth of great historical picture books! If you are ever at a loss for what to read for a certain time period, start with her books.
I chose both these books for their colonial setting, but we ended up loving them for their own sake. Pick them up if you get a chance, and don't forget to tell me what you've been reading with little ones lately!