Merry Christmas, readers! Today, I'm bringing you my new favorite author and a few other quick lit reviews. But first, apologies for the long moment of silence on the blog! It was for a good cause: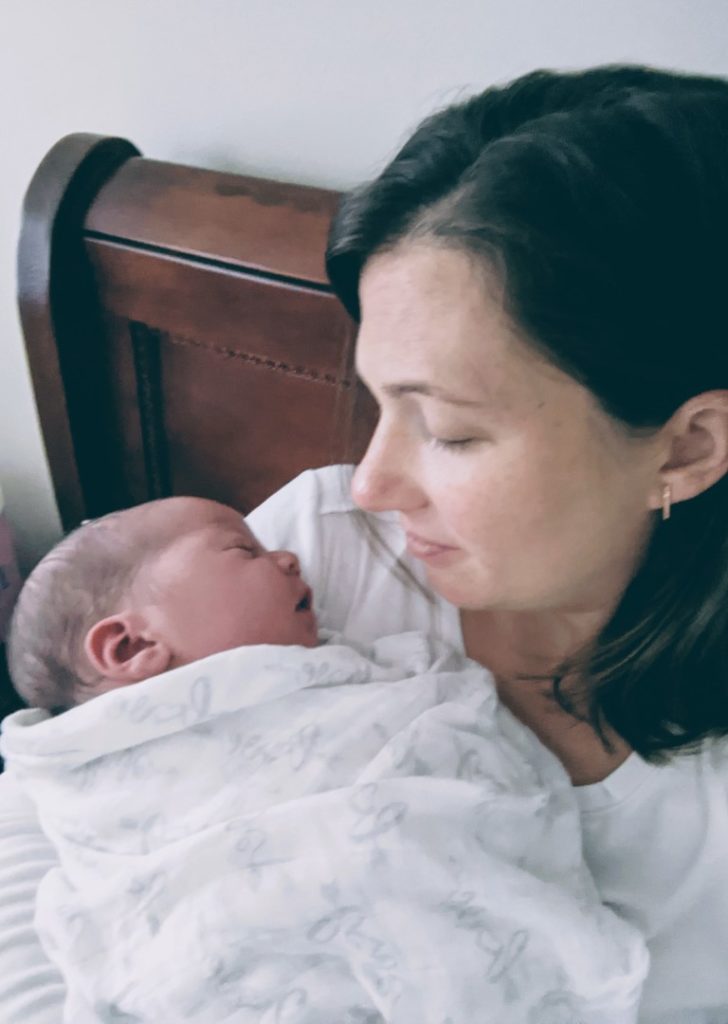 While holding this little guy day and night (especially at night!) I loaded some books on my Kindle. A friend told me months ago to try a book by Lauren Wolk. I'd heard of her, but hadn't picked up anything by her yet. The book my friend (who has flawless reading taste) recommended had a wait list on the library app, but Wolk's first book was available, so I checked out Wolf Hollow and began to read. After I inhaled the first chapter like a person starved for air, I was in love with the whole thing – the setting, the characters, but most of all, the writing style. It was amazing all the way through. Wolf Hollow is one of those exquisite, poetic, moving books marked by publishers as Middle Grade, or for grades 4-8, but it is a mistake! Here's why: (1) the book will be well loved by any adults and older teens who read it and (2) there are very mature themes. I would never hand it to a fourth grader, but because of its length (not very long), and because it does not contain terribly graphic descriptions of hard subjects, it is middle grade.
I dearly loved Wolf Hollow and after drinking it down in huge gulps, immediately downloaded Wolk's latest book, Echo Mountain. Again, I found all the same good things in another beautifully written book! And again, man was it too heavy for young childrem, but perfectly moving and a worthy read for 7-12th graders and any adults who like good literature. I'm eagerly waiting for my turn to read Wolk's Beyond the Bright Sea. In fact, I'm buying the Kindle version today.
[Side note: there are an awful lot of books marked Middle Grade that are excellent literature for adults. Some that come to mind are The War that Saved my Life and Jacob Have I Loved. If you haven't yet, I highly encourage you to pick up a highly praised middle grade in 2021 and see for yourself!]
In other reading news, I can't wax ecstatic about any of the other books I picked up lately, but I can give you a few quick reviews!
The Green Ember – I'm reading this aloud to the kids right now, and while I can see the appeal of the story and a few of its characters, I'm not a fan of the writing style. If any of my kids want to continue the series, they can read them on their own, and I think they'll enjoy that more, actually, because it's a very plot driven book and reading it quickly is probably the best way to go through it.
Finding Dorothy – Both enjoyable and educational. And it made me want to re-watch The Wizard of Oz. 3.5 stars
Stepping Heavenward – Boring. I am shocked at myself for finding it so, as many readers I respect like it. The fault is, I'm sure, in me. 2 stars
American Royals and Majesty – An intriguing premise that devolves into too much interpersonal drama – 2.5 stars, but I read both of them, didn't I, so who am I to complain?
The Boy, the Mole, the Fox, and the Horse – Beautiful. I wanted to take a picture of several pages. 4 stars
The Book of Lost Names – Very good, even though I thought it was going to be predictable and trite when I picked it up. It would probably be even better to a reader who hasn't read way too many books set in Europe in World War II. 4 stars.
Mexican Gothic – This is one of those books I read without knowing what it's about. Lo and behold, for the first time in my life, I've read the winner of the Horror category in the Goodreads Awards. Unless you're into that genre, I certainly do not recommend it. There's a good reason Edgar Allen Poe wrote this kind of thing in short doses! However, I thought the writing was very good.
And it's not a book but because it has pages, I'm going to tell you how in love I am with my new calendar by Katie Daisy.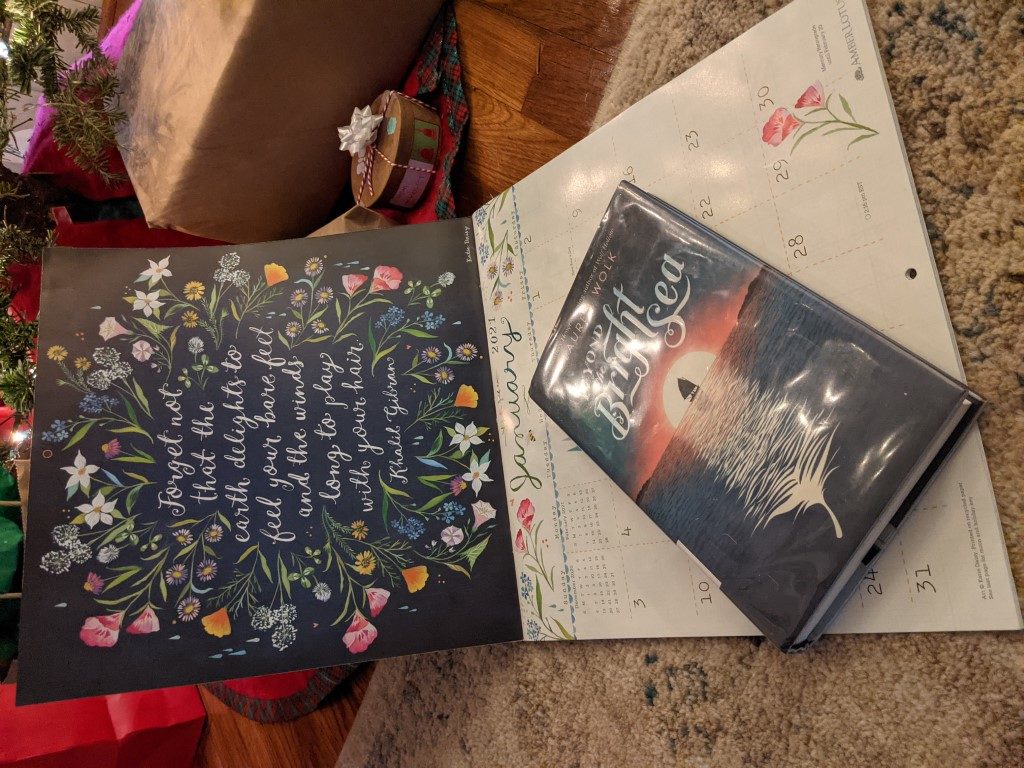 That's it for this recap but I'd love to know what you're reading. Tell me what I should read in 2021 in the comments!