Most book reviewers start talking about the fall reading they plan to do under cozy blankets with mugs of hot tea, oh, right around, August 15th. All those images that
start popping up on Pinterest and in blog feeds of soup recipes and chunky sweaters make us down here in the Southern United States scream, dunk our faces in ice water, and sit in front of a fan for a few hours. We literally have no memory of what naturally cool air feels like until at least October.
All that's to say, I just gave the first thought to fall reading about two hours ago, when I noticed I would kind of like to put on a sweater at 1:00 in the afternoon.  The air has a fall tang to it, and now I'm itching for a good fall reading binge. I love a good fantasy book in the fall. The only problem? My Goodreads To Read book list is firmly entrenched in serious books. Dang. Who is picking these books for me? Oh, right, me. So, I'm writing down what I think I'll probably read based on what's currently on hold for me at the library, but I need your recommendations for just plain fun (but no Outlander recommendations, please), and I'm reserving the right to fling any part of my list out the window in the hope that some enchanting, engrossing, especially wonderful book (or, even better, series!) comes my way.
The Mia The Reader Fall 2016 Booklist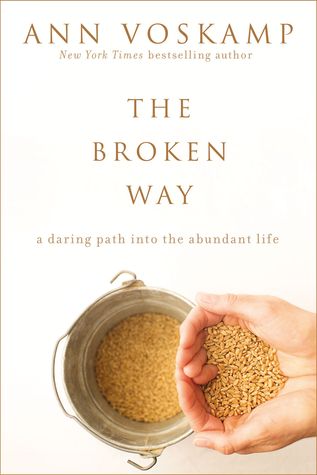 Ann Voskamp is releasing a new book on October 26th, and you can bet your book light it will be in my mailbox on that very day. One Thousand Gifts is one of my favorite books of all time, one that truly set my feet on a new and better course, and I eagerly await Voskamp's second book. My only concern is I suspect it my wreck me for the typical American Christmas season. I'm mostly okay with that.
I don't love all of Moriarty's books but I always give them a chance after reading What Alice Forgot. Her newest came out this summer, and the premise is a little iffy for my taste, so the jury's out on whether I'll actually read it all, but I'll give it a go as soon as my turn for it comes up at the library.
I enjoy McKenzie's approach to homeschooling on her blog (and her podcast is one of my favorites), so I think it's high time I read her highly praised book. I could use a lot more wisdom in this area. McKenzie approaches her homeschooling from the Charlotte Mason way of thinking, for anyone who is looking for more of that in their homeschooling philosophy.
I've heard Ivey can make any book work simply through her way with words. I haven't read her first book, The Snow Child, but was nominated for the Pulitzer Prize. This is her second novel, and both of her works are set in Alaska. Perfect fall/winter reading. (I know, I know, it's not always winter in Alaska, but snow usually has something to do with the story).
Because I am a fan of Fixer Upper and I can't help myself. I appreciate how Joanna's blog writing focuses on the positive elements of work and parenting, and I'm just plain curious about how the Gaineses' life has become what it is now.
This may be my shortest seasonal reading list ever, but I'm trying to be a responsible adult and sleep and cook meals and things like that this Fall. Also, we are still knee deep in home renovations here. But you can be sure I'll be reading other books along the way. I'll keep you posted. And coming soon is the list of what my kids and I are reading together right now!
What are you reading?