As I mentioned yesterday, things have been busy here lately. It has been a shockingly long time since I posted about actual books on this bookish blog. So without further ado, here are some books I've read in the past few months:
The Favorites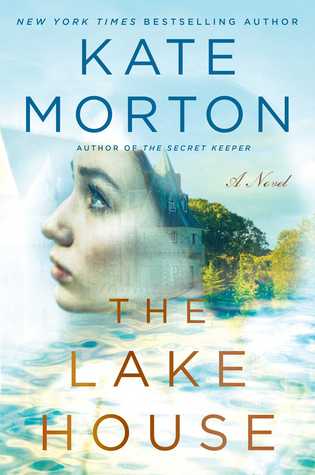 The Lake House – Kate Morton is masterful. The Secret Keeper is still my favorite of hers, but The Lake House is everything a Morton fan would hope for. The characters were likable, the setting was stunning as usual, and the ability she has to seamlessly weave past and present is unparalleled. Seriously, I wish everyone else would stop doing the whole back and forth from past to present thing except for Kate Morton.
Emily of Deep Valley – This book deserves a blog post all its
own but suffice it to say I loooved it. If you're a fan of orphan stories like Anne of Green Gables, this lesser known book could be just the cozy, light read you're looking for this Winter.
Spring Harvest – Reminiscent of Heat Lightning and Winter Wheat, Gladys Taber's novels are mid-century, mid-Western stories about a slew of characters all connected by the community they live in. It's amazing how Taber can explain how the community sees a person and then a few paragraphs later explain what's really going on inside the person. I love a character-driven novel, but I know they're not for everyone.
Okay-ish:
Blackmoore – Eh. I wouldn't recommend this one unless you just like reading romance
novels that are completely clean. The characters are interesting but not very real or believable. Edenbrooke by this author was better, though still on the "fluff" side of literature. But hey, reading a bit of fluff is not a crime. Let's be clear, though: if it claims to be "adored by Jane Austen fans," be very wary. =)
Far From the Madding Crowd – This is a classic and I cannot argue with how great Thomas Hardy was at rural England and tragic love. I also cannot get over how I loathe the main character Bathsheba and so I simply do not like this book. Gabriel is a great character and almost makes up for her, but she is such a heartless fool. Just once, I wish Hardy would have written a book about a smart woman who doesn't get herself into worlds of trouble.
Books from my to-read list that I didn't finish:
The Daughter's Walk – There was simply too much drama for no apparent reason in this book.
The Lost Heiress – The plot sounded good, but the writing of the main character didn't really draw me in.
I am really excited about a few new releases for this year, including a new one by Helen Simonson, author of Major Pettigrew's Last Stand and Shauna Niequist's Present Over Perfect. 2016 promises to be a busy year, but I hope to find lots of great books to share on the blog just the same!
As always, please share books you're enjoying in the comments!