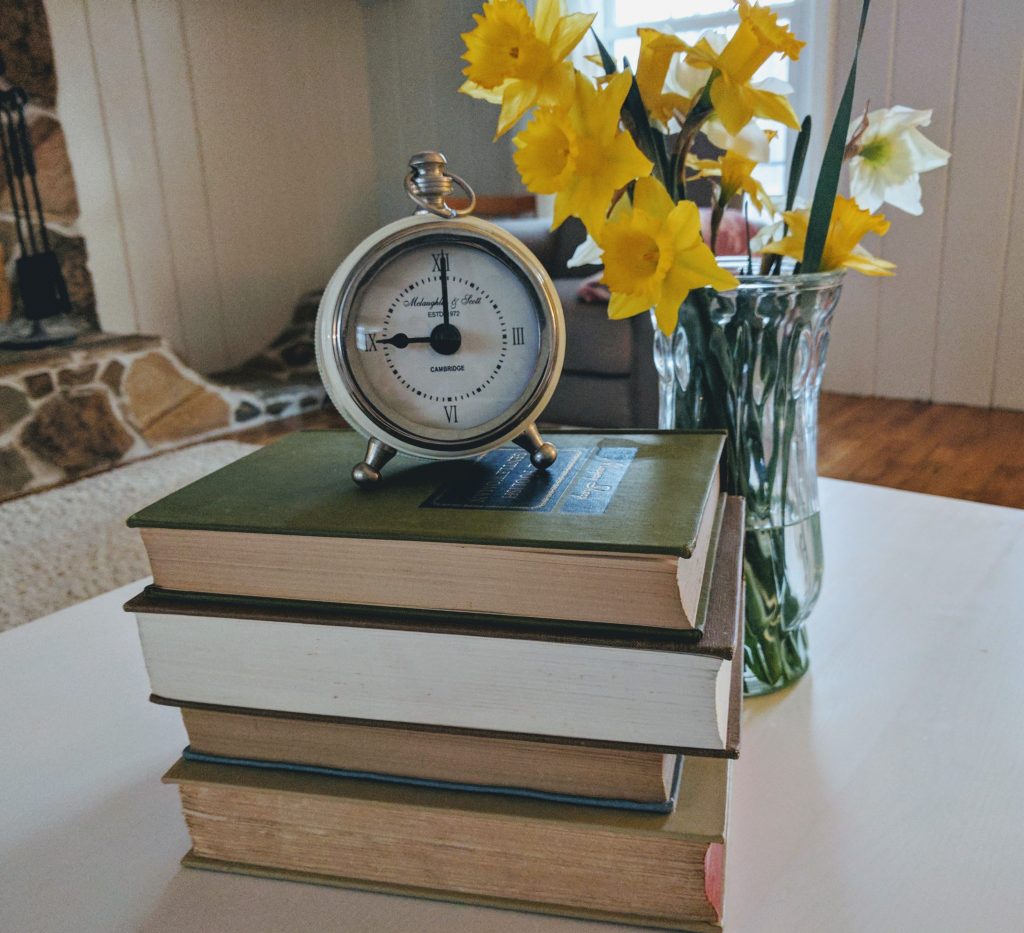 February is sweeping by me. Our fourth child is due on the last day of this month, and I think it's fair to say the nesting instinct has kicked in pretty hard in the last week. I can't stop thinking that everything has to be cleaned/painted/de-cluttered now, "just in case" the baby comes early. I've never had a baby early, so this sort of thinking is probably unwarranted. Still, I've managed to sit still long enough to read some pretty great books in the last month. Today, I'm joining Modern Mrs. Darcy and friends again for Quick Lit, a feature that gives us a chance to catch each other up on what we've been reading in the past month.
(Psst…check back for some kids' book reviews coming this Thursday!)
Fiction
The Girl Who Drank The Moon, Kelly Barnhill – Have you heard about this book yet? It's a storyteller's treat that whisked me into another world every time I cracked open the book. I loved the characters, the setting, the lyrical prose…pretty much everything about it. It's completely worth all the publicity and fan love it's getting. If you're considering giving this to your grade school aged child, I might suggest reading it for yourself first. It's very emotionally tense at times. Though quite unique, it did remind me of Shannon Hale's Book of A Thousand Days or Juliet Marillier's Wildwood Dancing. I highly recommend it to anyone. 4.5/5 stars (Also, this book is this year's Newberry Award Winner, so it's actually possible I'm not the only one raving about this book).
The One-In-A-Million Boy, Monica Wood – A story about an unlikely friendship between a young boy and a very old woman, this story was sometimes sweet and sad, often awkward, almost charming, and mostly hopeful about how friendships with all sorts of people – young, old, poor, rich, religious, successful…all sorts – keep a person fully human and alive. Wood does an amazing job of describing characters who become very, very real as you read. Some parts of the plot seem fairly unrealistic, but hey, if you want all your books to read like real life, maybe just stick to real life. I don't mind a book veering off into unlikely circumstances, as long as it flows with the rest of the story. It wasn't perfectly constructed, but it was still a good read. 3/5 stars
I Let You Go, Clare Mackintosh – Though this was a well written crime novel with a huge plot twist that you can't even guess though you're thinking the whole time, "I heard there is a huge plot twist," I wasn't a big fan of this book because of very vivid descriptions of domestic violence and a good bit of language. Mackintosh writes from her professional life experience as a former police officer. She speaks to an all-too-true issue in our world. If you're a fan of The Girl on the Train (the book), you'll probably like this one, too. I'm beginning to understand I'm simply not a crime novel fan, so I should probably stop trying. 2.5/5 stars.
non-fiction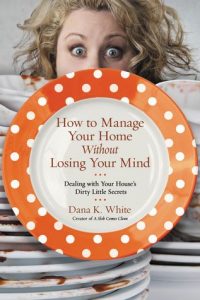 How to Manage Your Home Without Losing Your Mind: Dealing with Your House's Dirty Little Secrets, Dana White – White is the author of the blog and podcast A Slob Comes Clean, and she knows of what she speaks. (She's also pretty funny). If you've read all manner of "get your house in shape" books and never once really hit on anything that worked for you, this might be your book. It's for those of us have what Dana calls "slob vision" or basically blindness to messes until they get really bad. Like, blind to a sink full of dishes until you have no plates to eat off of. If you consider yourself a person who likes projects instead of a person who manages everyday details, this book will definitely give you some ideas on how to be a good home manager without making you feel like you have to change your entire personality to do so. I've learned that personality-wise I'm more on the naturally tidy side of the spectrum of home managers. Not that I am on top of everything all the time (um…no), but I'm more likely to walk through a room and take a few things that are out of place with me to put away as I go about other tasks than to ignore a mess until it becomes a project. I still enjoyed White's perspective and it was illuminating reading a little about how peoples' personalities make them approach maintaining a home differently. The power of habits plays a large role in White's approach, and habits are always a fascinating study in my book. (Gretchen Rubin's Better Than Before is an awesome book on the topic of habits, as well).
And now it's your turn to let me know what you're reading! February is a great month to hit the books, wouldn't you say?