Made my first meme today. It's brought to you by the moment when I leave the house in the morning. Pretty much every time I leave home, I look around at the utter chaos and disorder, and say to tell myself: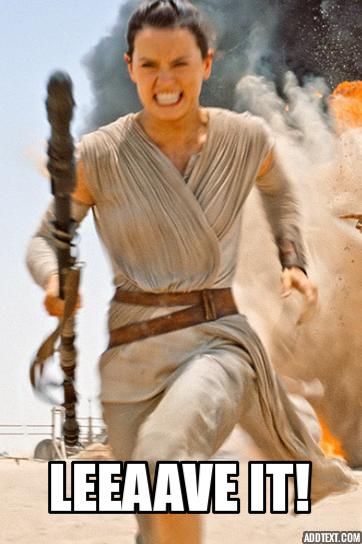 If I arrive somewhere looking like I just barely made it out alive? It's because I did. It's like a bank heist gone wrong, a calculated plan poorly executed that doesn't have as much to do with not tripping sophisticated alarm systems but more with getting the dishes done and beds made before exiting the building. (Although, a one-year-old??? Talk about a sophisticated alarm system. Do NOT take that Tupperware lid away from her).  This is especially true when we're going to be gone for most of the day and we're packing picnics, leaving dishes strewn across the counter and drawers and cabinets open everywhere, forgetting to put away hairbrushes, toothbrushes, pretty much everything. Why not just stop to clean it up? Why not navigate here and hire a maid to do that? We'd be a good hour late, maybe two, and I'd be hoarse from all the "come back and put away!"-ing.  Better to call it a morning and pick up the pieces of dismissed outfits and twelve water bottle lids when we get home. The silver lining? A wrecked house to clean up is a good excuse for making an afternoon cup pot of coffee.
So, yes, we need some better leaving the house practices. It's definitely a delegation issue at this point in my parenting. But for now, may the coffee be strong, the afternoon productive, and the evening full of something similar to if not necessarily Chick-fil-A.