Since age 13 or so, I've enjoyed making resolutions. Hard to believe, but I used to find to-do lists inspiring. I mean, I was crazy about resolutions. When I was fifteen, I got fed up with tears and resolved not to cry for an entire year. Yeah….I didn't last the year, but I lasted about 5 months (and gave myself quite a headache holding back tears in the theater watching A Walk To Remember…not the best move). One year, I swore not to have a single soda for 12 months, and I made it 16 months. For a loooong time, I was addicted to a sense of accomplishment. I kid you not, one year I committed to tracking my calories every day, and I did it. Addiction may be an understatement.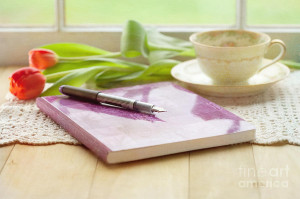 It's been a long time since I've met with any measure of success when it comes to resolutions, though. I still love the idea of a fresh page in my journal and a pen in my hand as I think about the great things I could do in the clean, new year. ("Isn't it nice to think that tomorrow is a new day with no mistakes in it?") But in the past two or three years, I haven't approached dreaming up all the new things I will accomplish in 12 months with a thrill. I wouldn't go so far as to say that "life's got me down," but I will say that life's got me down on New Year's Resolutions. How can you feel up to making New Year's resolutions when you end the year feeling plain exhausted?
New Years Resolutions are all about expectations. And I am definitely expectant. I'm ecstatically expecting a baby in 2014.  And in the here and now, I'm expecting a lot more than a baby. Expecting a baby at the end of nine months means you wake up every day of those nine months expecting the hard parts of a baby growing in your body. You wake up expecting nausea and praying you'll keep breakfast down. You wake up expecting to wish for more sleep and wondering why your feet hurt so much. You wake up expecting to feel like you're failing the children you already have because you can't bring yourself to serve anything but cereal again. It's crazy how even after praying for months and months that God will grant us another child, I can forget how much joy my expectations should bring. I can forget the joy in the midst of expecting the hard parts of the blessing.
Let's just say, I'm good about having expectations. Still, I'd like to strive for something more from myself than what my expectations look like in the every day. I'd like to, but how?
I am standing at the door of a new year, not sure that I did anything right in the previous year, and not entirely sure I can handle the very things I have asked for and am overjoyed about in the coming year. Can I handle three children, five and under? Can I handle potty training a little boy? Can I stay healthy and find some energy to be myself again for the next 28 weeks of pregnancy? These are things I'm expecting to come up against in 2014 that are non-negotiable. What with being overwhelmed by what are absolute, have-to-accomplish life goals, I'm having a hard time working up the stamina to think of extras. The season of "yeah, I'm going to run a three 10ks this year!" is so not right now for me.
There's only one road to resolution salvation for me this year, and it's paved with three words: Progress, Not Perfection. That was my one resolution five years ago, all summed up in three words, and it was one of the best years of my life. I'm bringing those three words out and dusting them off for 2014. When I look at the subcategories of my life that need improvement–areas like home organization, time management, exercising, house cleaning schedules, writing, preschooling–I can say "Just make some progress. Any progress." Then maybe I'll be able to find some real way to improve a little, instead of feeling I should knock the whole issue out of the park with one fell swoop of the resolution bat.
I'm joining the growing throng of people who are saying, "I will approach 2014 with grace–grace for others and grace for myself." I don't think it's a great idea to approach any new thing without some type of goal, but approaching with unrealistic goals is just as bad. Make some crazy goals if it's time for that in your life, but if you're where I am, consider seeking progress instead of perfection in 2014. Just a little progress can go a long way when you're feeling unsteady.
Or maybe if you're feeling shaky, you should make some useless resolution like no crying for a year. Yes, I realize those resolutions I used to be so good at making and keeping were completely worthless. Please, let's all resolve right now to make resolutions that at least count for something in the grand scheme of our lives.
But really, if you're starting 2014 feeling unsure, I pray the coming weeks and months in 2014 will bring you to a place of strength. Thanks for reading and for making 2013 a great year to start a blog. =)
-Mia The Reader