It's Christmas night, and I hope you've all had a wonderful Christmas this year. Before we wrap this holiday season up, I thought I'd share my one original thought about Christmas decorating. I think it works for everyone. If you've read this post, you know decorating is not on the top of the list in our house this Christmas. But one area I never forget to decorate is beneath the Christmas tree.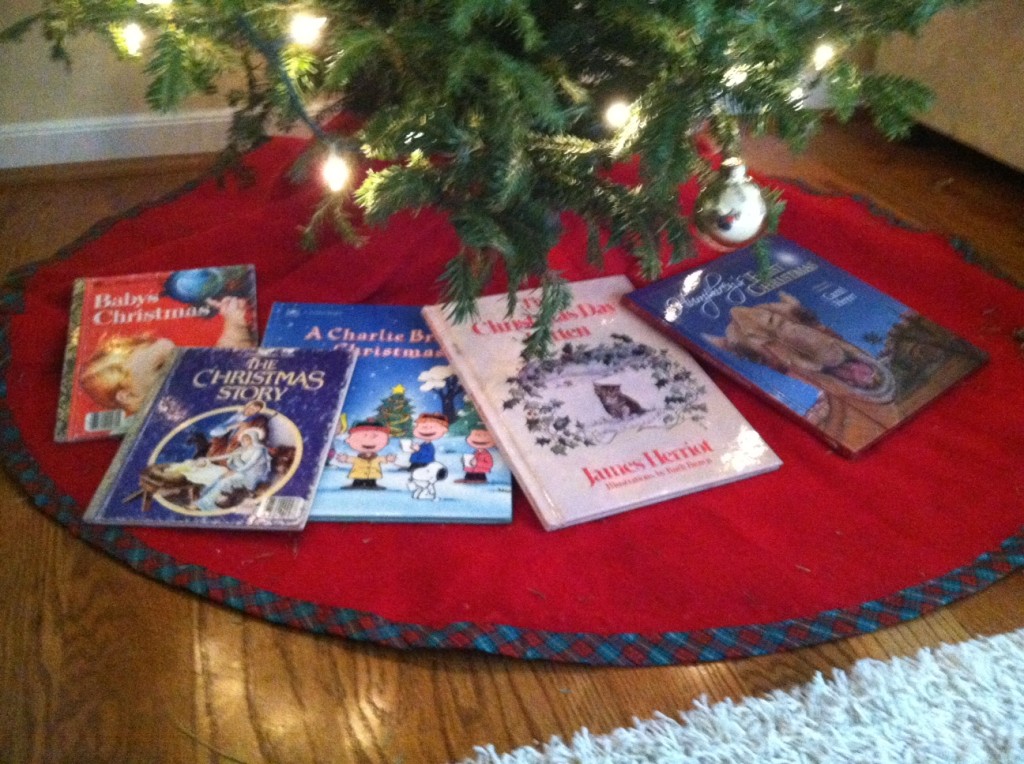 Don't worry, this post is not about how the only present we give our children for Christmas is the gift of reading! For better or worse, we give them gifts of toys and candy and the usual Christmas presents, though we try to keep it small scale. However, I don't put the wrapped gifts under the tree until the night before Christmas. I'm pretty sure the suspense would kill them, and I wouldn't be able to leave them alone in the room without fearing I'd come back to find every single gift unwrapped. So I put our Christmas picture books under the tree for the majority of the Christmas season. I think it's a fun way to decorate with books and encourage the kids to think more about the big picture of Christmas. It's also nice to avoid the counting how many presents each child has and shaking them, etc. And their faces when they first see presents under the tree on Christmas morning…they are worth waiting for.
So, there's my one holiday decorating hint: books under the tree. I'm still working on figuring out which Christmas picture books are our favorite, and then it will take me even longer to collect them. I don't buy many books, but I think meaningful Christmas books are a worthwhile investment.
Do you have favorite holiday picture books? Let me know in the comments!