Time for a Home Renovation # 5 update! We are finally at the stage of fixing up a house when the house begins to take shape and it doesn't all look like doom, doom, insanity, and doom anymore. I can now share some before and between photos. They're not before and afters, because, well, it isn't after yet. We're still in the middle of everything. Our Before and Between photos aren't HGTV worthy or anything, but I thought I'd show you just the same.
Hallway before: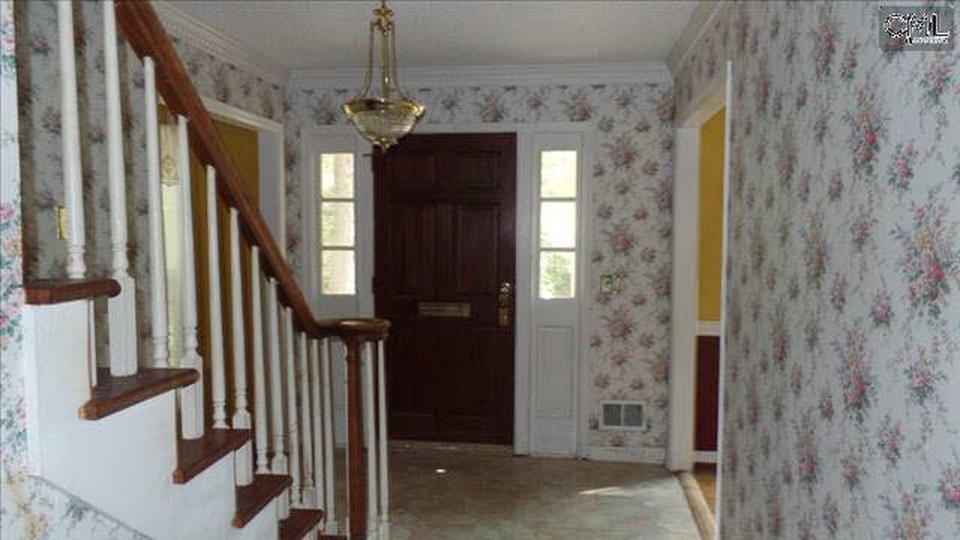 Hallway with floors ripped out and new paint: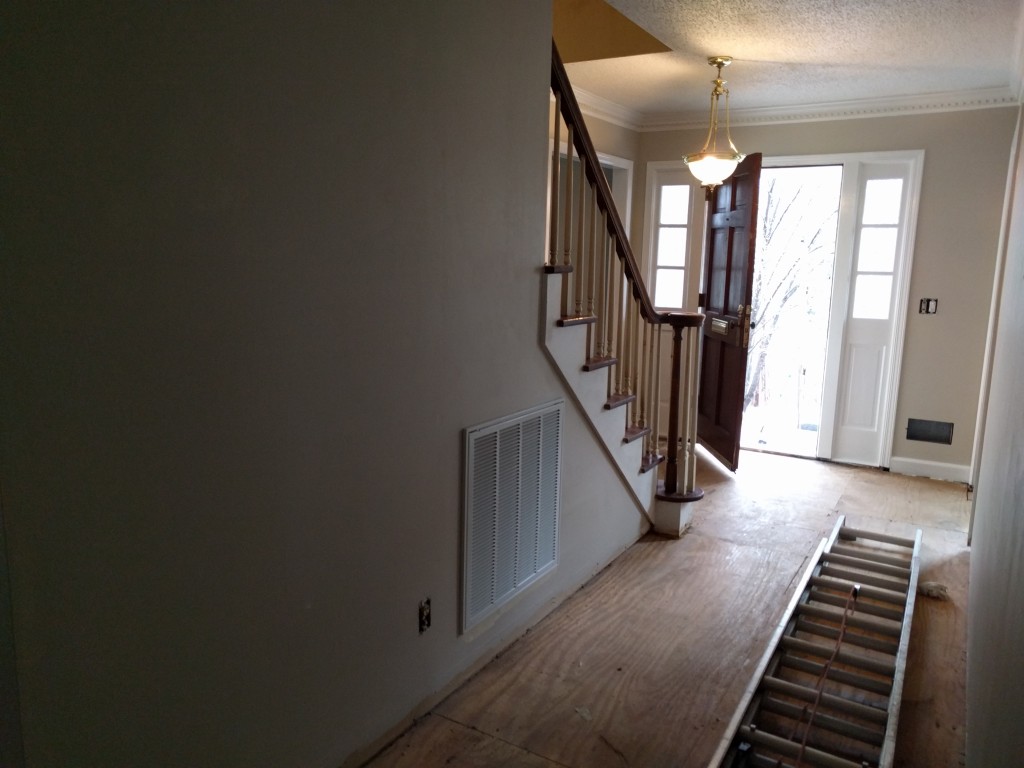 We're currently putting in hardwoods and refinishing them, sanding down and refinishing the staircase, and I'm hoping we'll get around to replacing that light fixture soon…
Girls Bedroom before: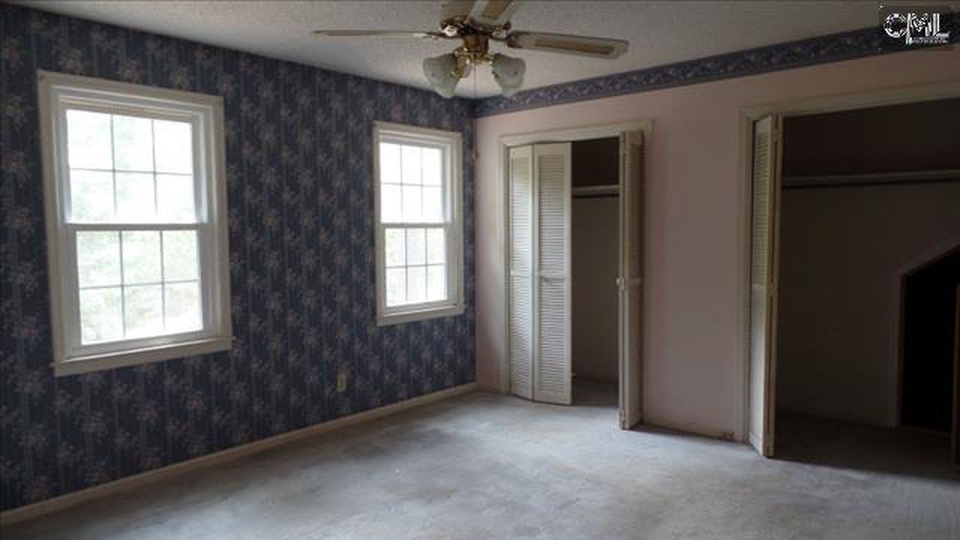 And between…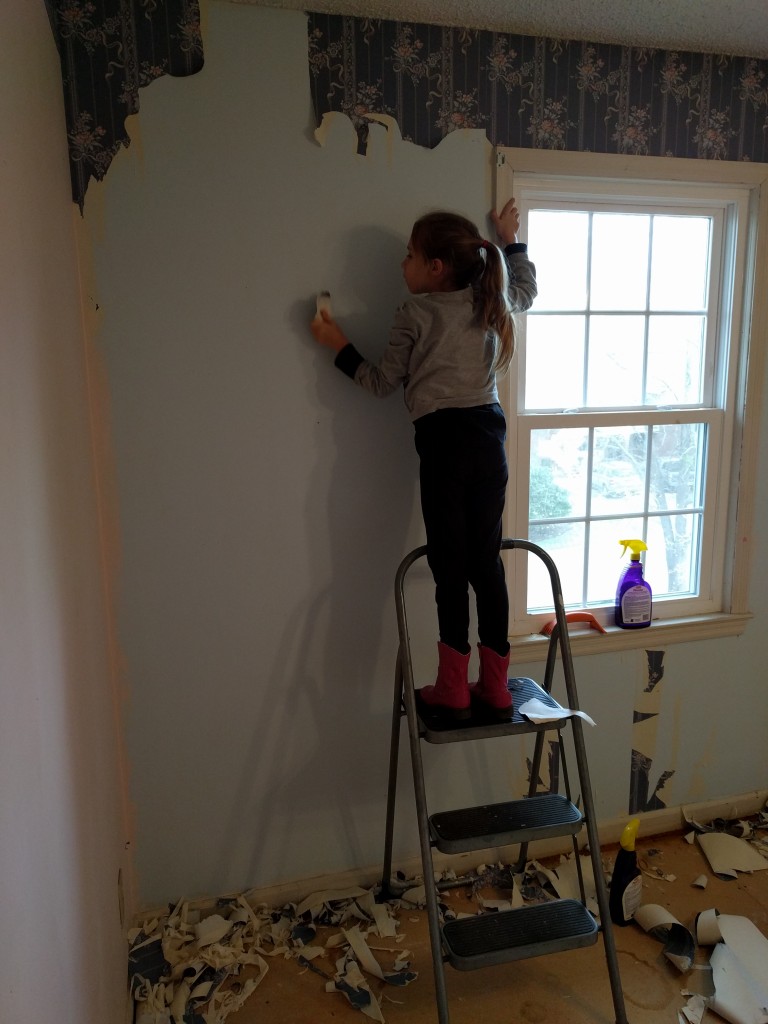 Cutest wallpaper remover ever, right down to the pink cowgirl boots…
And almost done (new carpet goes in next week!):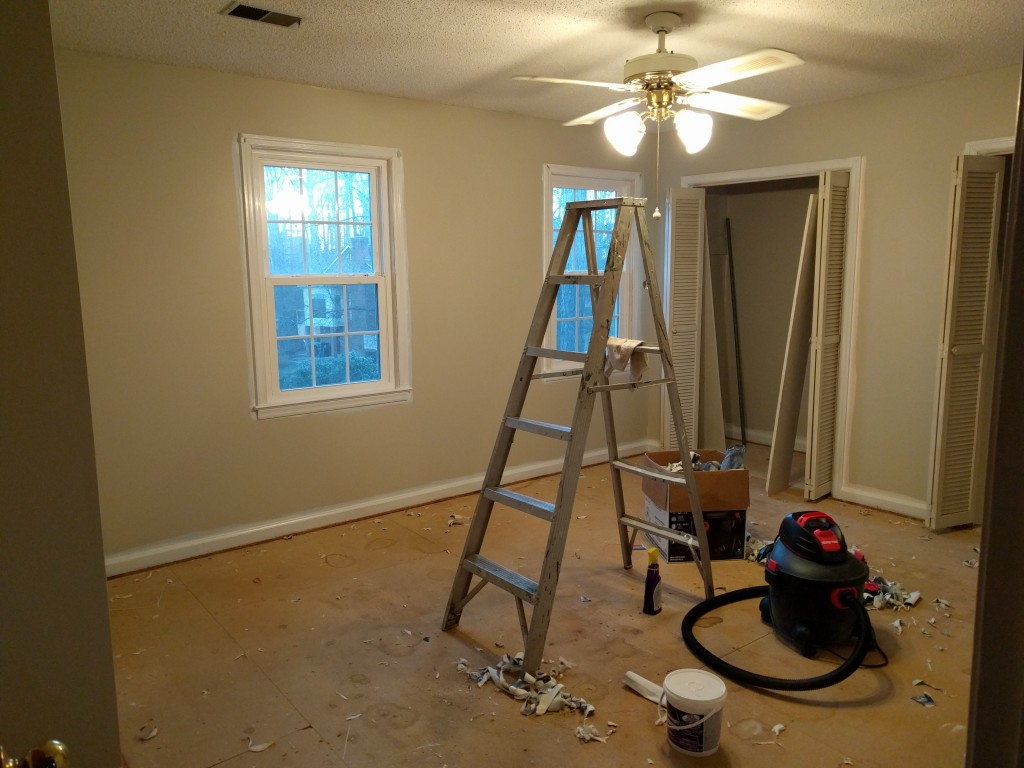 Family room before: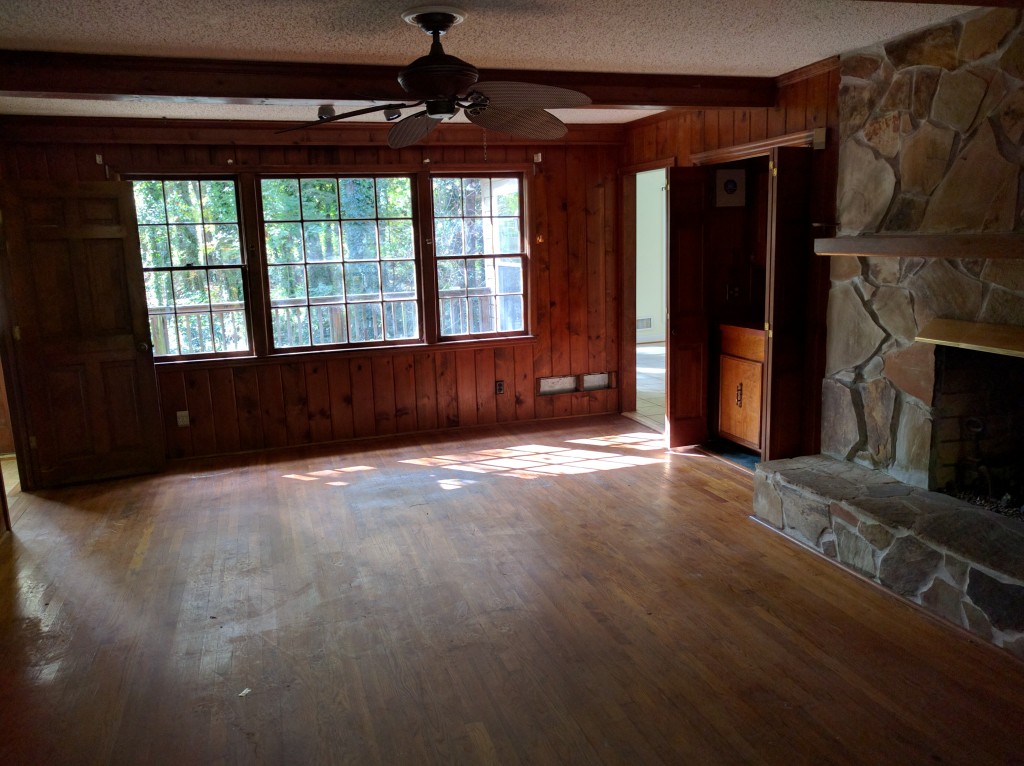 Family Room between with new paint and new but unfinished hardwood floors: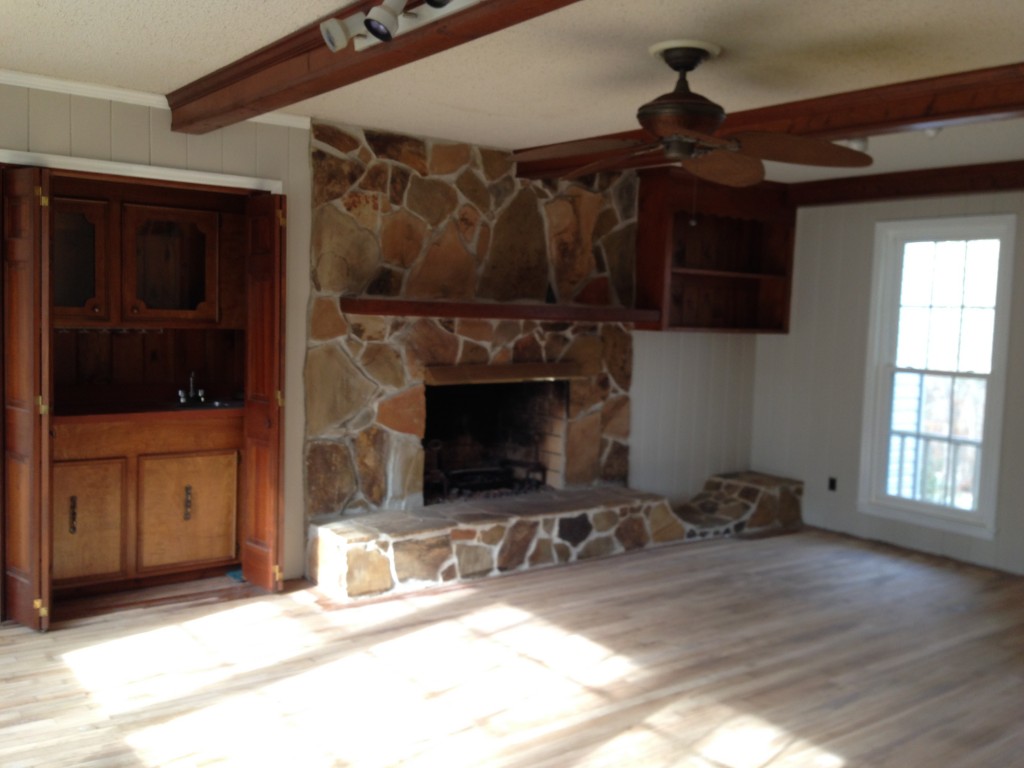 Which brings me to my biggest conundrum about this house – I love the stone fireplace and the cool floating cedar mantle, but what is with the odd bookcase on the right? And, worst of all, the horrendous wet bar as the focal point of the room? I've seen some great transformations of wet bars into cloffices or craft desks and storage, but when it's right next to your fireplace in the room you'll live in and entertain in the most, what do you do? I'm thinking either rip out the cabinetry and closet doors and put in shelves to make it a bookcase, or just rip out the upper cabinets and put the TV in there. It does contain an electrical outlet fixed by an electrical contractor, so maybe it's meant to be. Any ideas? Send them on.
I probably should have never started watching Fixer Upper, because now I think "What would Chip and Joanna do?" and then I think, "Stop it. They have a whole crew. And hundreds of thousands of dollars." The house we're fixing up is going to take years to be beautiful top to bottom, and will never, ever be perfect. Happily, perfection isn't my goal. I just want it to feel like a home for my family.  We have a ways to go, for sure, but now that I can see the end in sight, I'm quite pleased with our progress.
Thinking of doing your own home project? Check back tomorrow for The Six Emotional Stages of Home Renovation.