We're halfway through Winter! (Spring, please come early). Bloggers around the web are gathering to ask the question "What's saving your life right now?" What we really mean is what are the little things making winter bearable and even enjoyable? I'm joining in the fun to share what small things are making this season a good one, even to this Summer Lover. To join the fun, click over to Modern Mrs. Darcy.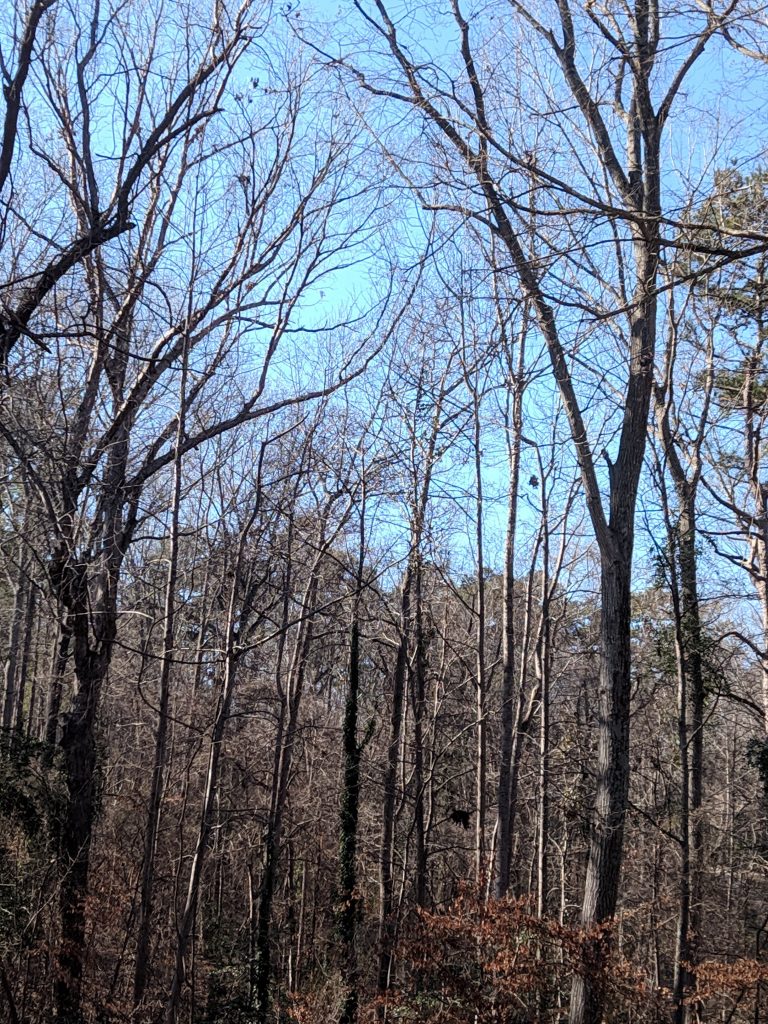 In my previous What's Saving My life posts (here and here), the items on my lists were various odds and ends I'd discovered, like my Blendtec or Grapefruit face wash. This time, many of the items on my list have been recommended to me by friends, so I guess I should say above all these things, friendship is saving my life this winter. But let's get down to the nitty gritty, as Nacho Libre would say.
Things Saving My Life – Winter 2019
Vitamin D – Why have I waited so long to take Vitamin D? I feel so much brighter than I usually do in January, in body and in spirits. And my whole family got terrible colds to start January off and I didn't. Hmm. It's only $15 for a year's supply, so it sure seems like it's worth a shot! (Shout out to Sara for telling me to get this!)
Elizabeth Goudge + D.E. Stevenson + Elizabeth Cadell + Rumer Godden – I've fallen so deeply into novels written in the mid-20th century this winter. There is a strength of character and theme in the books from this time period that I can't get enough of. I've never read Elizabeth Goudge and Rumer Godden before last November, and I could say "Where have you been all my life?" but I'm too thrilled to find new-to-me writers so profound, beautiful, and readable. I've tried several times to pull myself out of my antique reading habits by picking up new releases, but it's been futile. New releases feel hyperactive compared to the calm security I find in these four authors. I'm firmly entrenched in the mid-20th century for now (with the exception of two upcoming bookclub picks! Maybe they'll save me from the spiral back in time…).
Kindle Unlimited – Amazon is running a deal for three months of Kindle Unlimited for $0.99. I love it so much. It's partly to blame for my vintage book vortex, as they have a bunch of D.E. Stevenson books. It's been a very cozy winter in my reading world, thanks to Kindle Unlimited. They have new releases as well, and the deal is still available if you go here. I've set myself a reminder to cancel it after 3 months because I can't justify spending $10 a month when I have access to such great libraries (and I'm in and out of them multiple times a week), but if you aren't a big library user and you are a big reader, Kindle Unlimited could be your new best friend.
The Whole30 Cookbook, The Whole30, and Food Freedom Forever – You've heard me talk about The Whole30 before. I love it because it truly sets me back on a good path of eating healthfully and mindfully. After
December, who doesn't need that? (I'm blaming you, four thousand cookies, chocolates, and cakes everywhere I go). This is our 4th Whole30, and while I love it, I can't keep Whole30-ing all the time. I'm so glad I read Melissa Hartwig Urban's book Food Freedom Forever. It explains how to make good decisions going forward without guilt about "what's worth it" for you based on the information you gather in reset diets like The Whole30. Also, I can't say enough good things about the recipes included in The Whole30 and The Whole30 Cookbook. Whole30 recipes you find online are hit or miss, but these recipes are winners. [Sidenote – Food Freedom Forever is currently free in Kindle Unlimited membership.]
Hoopla – I cancelled Netflix just in time to avoid the Marie Kondo craze. Not really, I had my own tidying frenzy  in 2016. The only regret I have about life without Netflix is how my treadmill life has suffered. It's difficult to enjoy treadmill workouts without something to watch. Enter, Hoopla! It's a digital media service through the local library that offers many, many movies, TV shows, audio books, and music albums. There is a limit on how many things you can check out per month (but if you have more than one library card in your family…well, you can check out a good bit. Currently re-watching Season 1 of The Great British Baking Show on the treadmill because it's the pleasantest thing on TV ever. Also, you can't raid the pantry while you're on the treadmill, so it's the only safe time to watch it. And yes, Hoopla does have a Roku app and can be connected through Chromecast, as well.
Sunday Riley – Talking about skincare can get a little tricky these days, but I hope we can all agree that no one skincare line is right for everyone. Without wanting to rile anyone's feathers (see what I did there), I have to say that I'm very glad my sister told me about Sunday Riley. I have tried lots of things for my adult acne prone skin, but always the products are too drying, or just don't work, or are too expensive. This kit has been absolute perfection for me. I love how it uses lots of natural ingredients (though it is not organic or all natural). I should also say that my sister who told me about this is saving my life/face. It's great to have someone who has similar skin trying out things! Thanks, Emily!
The Lazy Genius – This was my favorite podcast in 2018. I love how Kendra helps me think clearly about the everyday things I deal with that can build up into mental overwhelm. I also love her philosophy of having one "guru" on topics – one voice you consult about various things. For example, your mom might be your cooking guru, your co-worker your travel guru, etc. The Lazy Genius is my "simplify the everyday things" guru.
Stitchfix – I dislike clothes shopping 99% of the time, so Stitchfix is a lifeline. I've gotten a box a year over the last three years and every time I've kept all the items in it. Possibly it's because I'm desperate not to have to go shopping and not very opinionated about clothes, but I think the stylists are pretty good at their jobs! I guess you could say Stitchfix is my style guru.
Homemade lotion and lip balm – All store bought body butters and balms pale in comparison to these two very easy recipes. I buy the ingredients from Amazon (mostly the cheaper NOW brand) and use cocoa butter in place of coconut oil because coconut oil irritates my skin (weird, I know). One batch of each of these will last me about four to six months. Trust me, making a batch is way easier than taking my crew (or even just myself) to the store, so not only is it better than what's in stores, it keeps me out of stores. Win, win. (Notes – the lotion says it's for varicose veins but really, it's simply a good basic moisturizing recipe whether you have vein issues or not, and for the lip balm, I leave out the honeysuckle).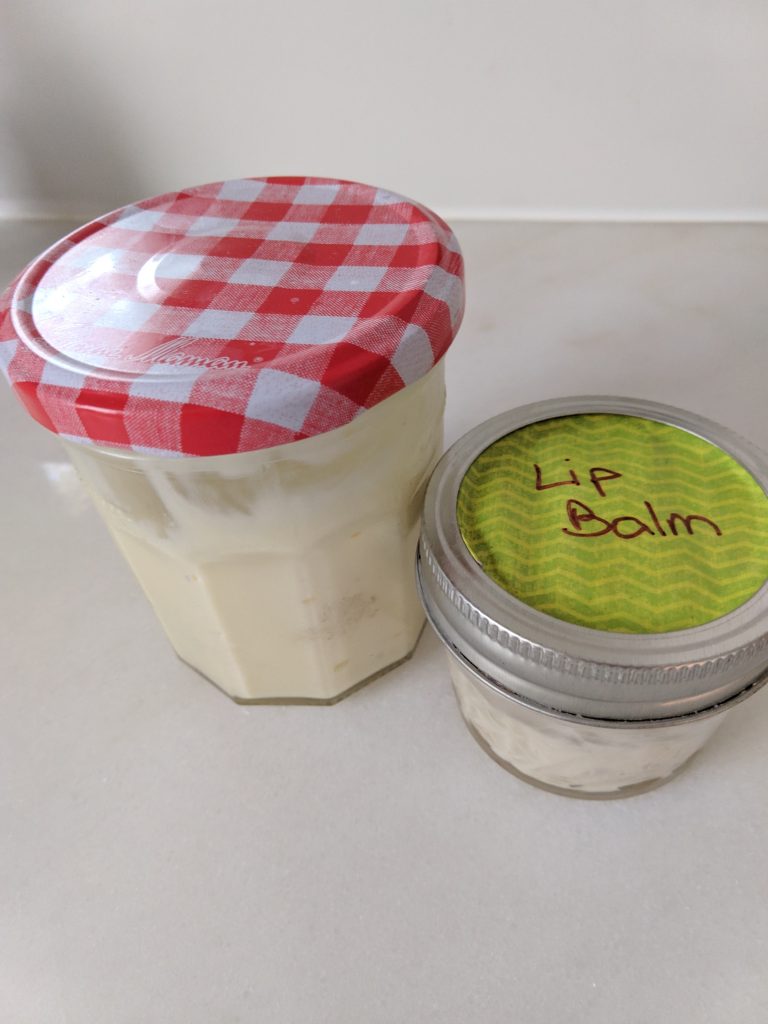 The Lark Ascending – I listen to this song three or four times a week. It's a song that seems to tell a story. It puts me in mind of all the pioneers and brave people that have gone before me. The song is always paired in my mind with the painting below since Sarah Clarkson so wisely put them together in an Instagram post. It lifts my spirits and also braces me up to do the good work in front of me while looking for the beauty around me. [P.S. The whole album by Tasmin Little is exquisite.]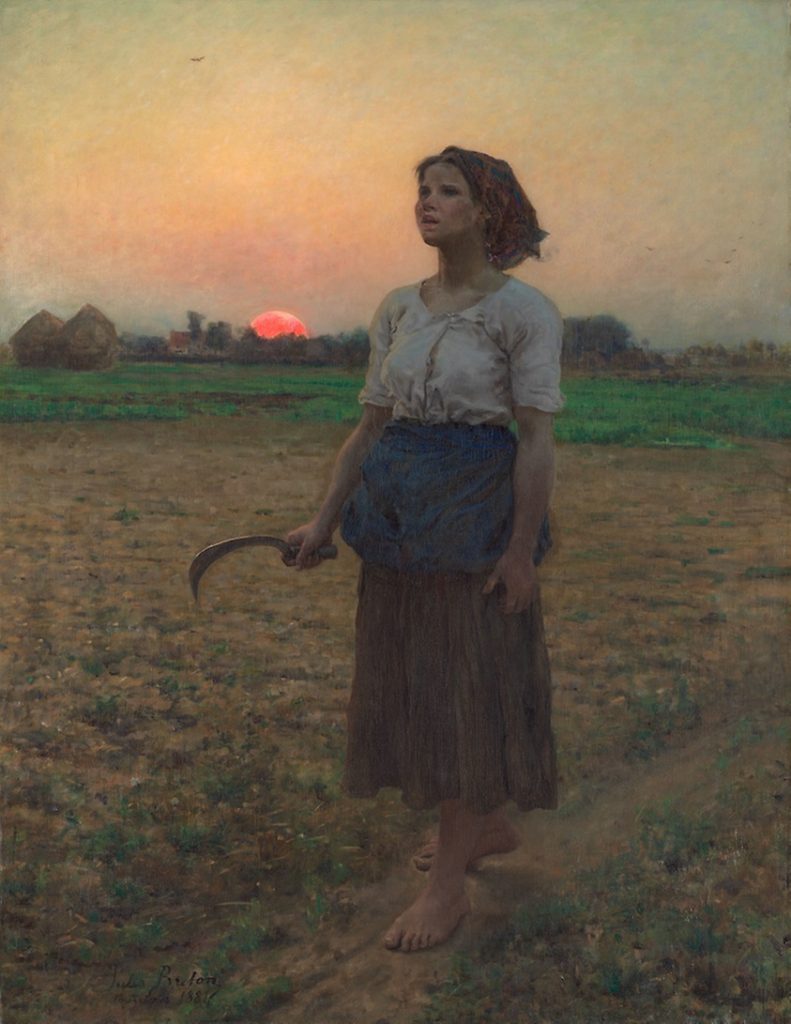 Those are the things lifting my spirits this winter!
For a list of summer favorite things, go here!